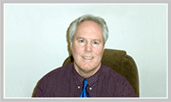 BIOGRAPHY
Timothy Joseph Callaghan, M.D.

Tim Callaghan, M.D., D.C., is a medical doctor and chiropractor specializing in integrative/wholistic medicine, environmental medicine, acupuncture, chiropractic, and general family medicine.

He graduated from Ithaca College in Ithaca, NY in 1978 with a B.S. in Industrial Relations, but found his heart just wasn't in that work. When he met a nutritionally oriented chiropractor, his life changed dramatically and he was irresistibly drawn towards healing work. He entered Life Chiropractic College in Marietta, Georgia and four years later, in 1984, graduated Magna Cum Laude as a Doctor of Chiropractic.

Dr. Callaghan practiced chiropractic in Princeton, New Jersey, gradually developing a broad-based, eclectic approach to treating patients. While he found that traditional chiropractic would help 80 percent of patients, his clinical experience showed him that muscle rehabilitation, ligament retraining, ergonomic education, and extensive nutritional support all were necessary to give more lasting results for his patients. He was one of the first chiropractors in New Jersey to seek extensive training in acupuncture at the Tri-State Institute of Traditional Chinese Acupuncture. He pioneered the use of Nogier French Auricular Therapy (ear acupuncture) in his state.

Still seeking greater and longer lasting results for patients, he became one of the first chiropractors in New Jersey to utilize biophysics with multiple positional adjustments to correct postural deformities. Other therapeutic modalities were also an integral part of his practice, including the Pulstar electronic multi-wave adjuster, MENS Therapy (micro-current electrical neural stimulation capable of increasing the rate of tissue repair by 300 percent), Chi gong Chinese sound treatments, and polarized light treatments.

He continued his pursuit of excellence by entering Saba University School of Medicine in the Netherlands-Antilles in 1996 and graduated in 2000 with his Doctor of Medicine degree. His chosen specialty was Family Medicine and he completed his residency at the University of Tennessee Family Medicine Program.

Like "Doc Hollywood" in the movie by the same name, Dr. Callaghan started his medical practice in a rural family medicine/emergency medicine setting in Holly Springs, Mississippi. Here his life took another dramatic turn when, in the backwoods of the Deep South, he met the love of his life, Yeon Sue from Korea, who was finishing her chemistry degree at the University of Memphis.

Life quickly changed again when he met nationally renowned Dr. Allan D. Lieberman and was invited to join the Center for Occupational and Environmental Medicine in North Charleston, South Carolina, in October 2004. This finally was the healing work of his dreams, where the best of medical, nutritional, herbal, naturopathic, chiropractic, and acupuncture approaches to medicine were melded to treat "the whole person."

Dr. Callaghan has developed a large practice of autistic spectrum patients and utilizes the DAN! (Defeat Autism Now!) approach. With the birth of his beautiful baby girl in 2005, he (and behind the scenes, his wife Yeon Sue) has developed an even greater commitment to the health and well being of children and the families that love them.

Just as he has always done throughout his career in the healing arts, Dr. Callaghan is constantly seeking the best in the latest research and treatment modalities to use for the benefit of his patients. He is dedicated to helping unravel and treat the multiple causes behind developmental delay disorders, including allergies, nutritional deficiencies, hidden infections, chemical and heavy metal toxicities affecting brain function, and digestive tract imbalances.